EU Project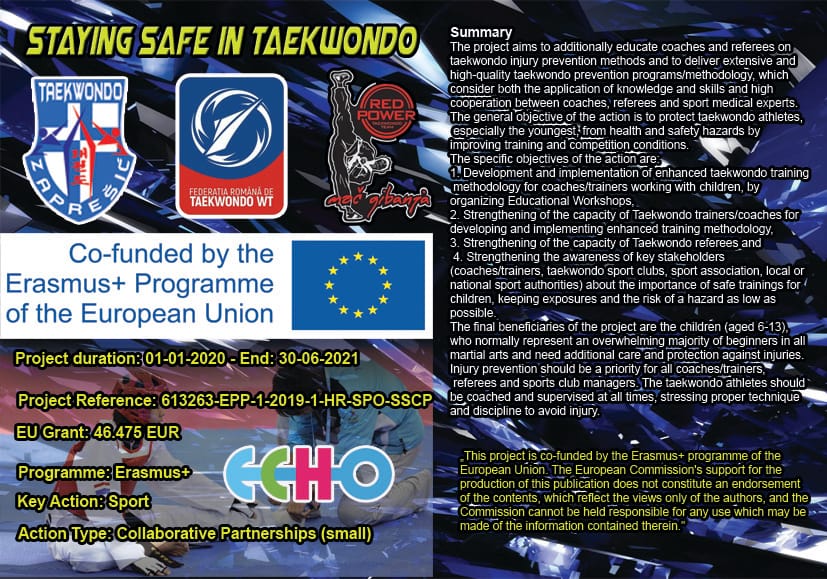 EU Project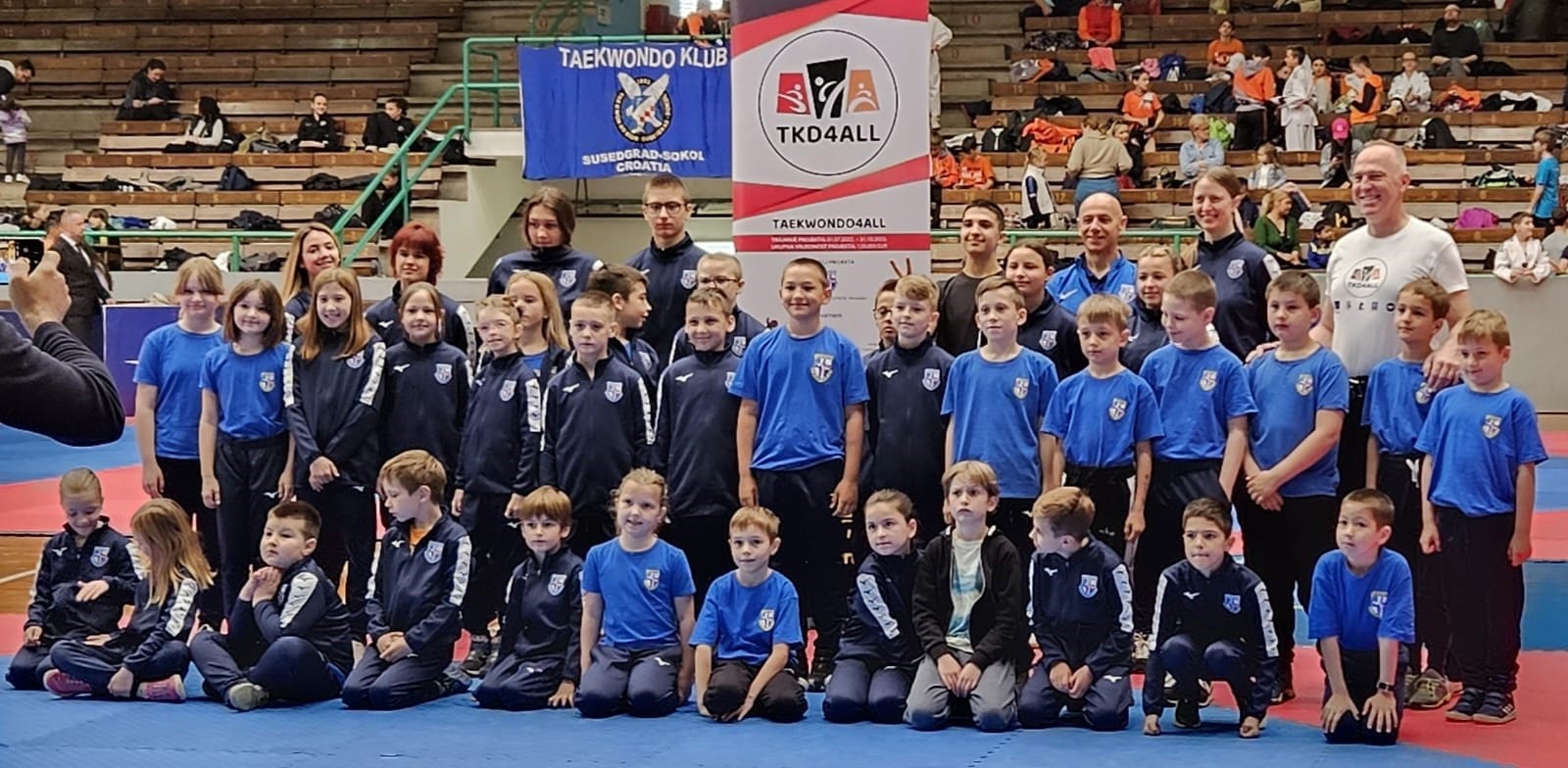 PROJECT NAME: TAEKWONDO4ALL
LEAD PARTNER: TAEKWONDO KLUB ZAPREŠIĆ (Croatia)
PARTNERS:
ŠPORTNO DRUŠTVO RED POWER (Slovenia)
FEDERATIA ROMANA DE TAEKWONDO W.T. (Romania)
GTF-INITIATIVE FOR SUSTAINABLE GROWTH (Croatia)
PROJECT DURATION: 01.07.2022. – 31.10.2023.
TOTAL AMOUNT OF THE PROJECT: 120.000 EUR
DISCLAIMER:
"Funded by the European Union. Views and opinions expressed are however those of the author(s) only and do not necessarily reflect those of the European Union or European Education and Culture Executive Agency (EACEA). Neither the European Union nor the European Union or European Education and Culture Executive Agency (EACEA) can be held responsible for them."
TAEKWONDO4ALL (TKD4ALL) is 16-month project with four partners from 3 EU countries (Croatia, Romania and Slovenia). The Project Consortium, led by Taekwondo Club Zaprešić from Croatia, is made up of local taekwondo clubs (SD Red Power, Slovenia), national taekwondo federations (Romanian National Taekwondo Federation, Romania) and one sustainable development NGO (GTF-Initiative for Sustainable Growth, Croatia), specialized in community-led local development. In TKD4ALL partners will gain skills and knowledge to utilize Taekwondo as a medium for building enhanced participation and respect for people from different backgrounds and socio-economic status. The Specific Goal of the project is to pilot the TKD4ALLmodel through TKD associations in 3 EU countries to engage and involve diverse citizens, especially women and girls in their community in TKD-based physical activity. Increased capacity of 3 participating TKD clubs/federations for implementing diversity of TKD sports and exercise activities will be the overall outcome of the project. The model will be disseminated via project website in each participating country, and at least 300 inactive and/or socially excluded citizens will benefit from the TKD4ALL Model Program physical activities supported by at least 30 volunteers. TKD4ALL tackles important European priorities of Encouraging participation in sport and physical activity, especially by supporting the implementation of the Council Recommendation on health enhancing physical activity and being, given that every other EU citizen and every third child is not getting enough or even any physical activity. Project impact will be multiplied through dedicated volunteer recruitment and management activities as well as active cooperation with public and private sectors.
CONTACTS:
Lead Partner:
TAEKWONDO KLUB ZAPREŠIĆ
Vladimira Novaka 23, 10290 Zaprešić, Croatia
Partners:
ŠPORTNO DRUŠTVO RED POWER
Linhartova ulica 11a, 2000 Maribor, Slovenia
FEDERATIA ROMANA DE TAEKWONDO W.T.
Calea Piscului, Nr. 10, Sector 4, Bucuresti, Romania
GTF-INITIATIVE FOR SUSTAINABLE GROWTH
Savska 41, Zagreb, Croatia